USP&E & State-of-the-art Control Systems and Software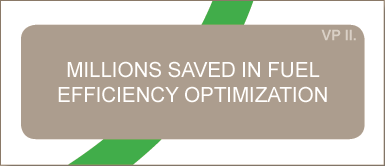 Cutting-edge technology is nothing new to the Onsite Power Plant Service Team of USP&E. The International Service Team of USP&E is well versed in the use of virtually every OEM generator and switchgear control software on the marketplace. Whether working on Cat, Cummins, Detroit, Wartsila, Rolls Royce or other power plant package, USP&E power plant superintendents and senior technicians have been trained to utilize the most advanced control software on the market in order to view myriad parameters that relate to engine operation. Our master service technicians monitor and adjust these engine parameters on an hour by hour basis in order to ensure peak performance and achieve our client's operational efficiency objectives.
Our control system software programs can also perform the following functions:
Diagnostic tests
Sensor calibration
Flash downloading
Set programmable parameters
Control and adjust spinning reserve
These computer-based control systems also allow our service technicians to look inside the engine while it is operating and change parameters, or even flash an updated program to the personality module within the ECU. This eliminates the need for removing the ECU or breaking its seal, which could introduce moisture or particles to the unit and shorten its usable life. USP&E's International Service Team utilizes a myriad of switchgear and engine control software programs to maintain the highest possible engine efficiency and to track all pertinent engine parameters, which directly relate to the mechanical efficiency of the engine and the time between failure (TBF) of its parts. These software based systems are often the basis for many of our reporting features and, in the hands of our experts, a very useful and instructive diagnostic tool.
USP&E and Fuel Efficiency - Allow Us to Save You Hundreds of Thousands of Dollars Per Year
USP&E is a proven expert in the field of Fuel Efficiency Optimization. Utilizing a number of proprietary and recognized technologies and strategies USP&E works with each client to customize a USP&E Optimal Fuel Efficiency Strategy (UOFES) that is thoroughly researched and designed to both maximize asset life and minimize fuel costs over the life of the equipment.
An industry leader in this field, USP&E has designed and maintained UOFES's that are saving literally millions of dollars per year in fuel costs. Given the enormous increases in fuel costs over time, leveraging our expertise can almost completely offset the cost much of your power plant maintenance - in the savings alone.
The USP&E CSMA: Decrease Downtime, Increase Reliability and Help Reduce Unplanned Repair Costs
Unexpected downtime. These two words bring havoc upon the most carefully managed projects, causing a whirlwind of subsequent problems. Successful businesses take advantage of preventive maintenance (PM) and service programs to not only control downtime, but also increase reliability while actually decreasing operation and maintenance (O&M) costs.
"Downtime" is a simple equation with serious repercussions. Your bottom line takes a hit from the moment your machine or equipment stops producing until the moment production resumes. And, if you don't take preventive steps to control downtime, it's only a matter of time before downtime controls you.