New 1102kW Caterpillar Diesel Generator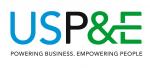 Wattage: 1,102 kW
Make/Model: Caterpillar 3512B
Year of Mfr: 2009
Hours: New!
Fuel Type: Diesel
Frequency: 60 Hz
EPA Standard: Tier 2
Additional Info:
Six (6 each) (OFFSHORE/ONSHORE) ABS MARINE GENERATOR SETS. COUPLED TO DOUBLE BEARING GENERATOR END: RATED AT 1102 KW, 60 HZ, 1200 RPM, 600 VOLTS, 0.8 PF. OFFSHORE ELECTRIC SCR POWER MODULE.  Lafayette Power System:1200 ekw KATO Generator Double Bearing   INCLUDES: ABS, IMO CCS ENGINE CERTIFICATES, MUFFLER, AND RADIATOR.  
Attachments:
Request Quote
Power Calculators
Equipment is sold as is. EXW warehouse. Subject to prior sale. Shipping quotes available upon request.