New 55800kW Hyundai HiMSEN Diesel Generator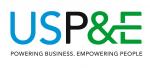 Price (USD):
$37,800,000.00
Wattage: 55,800 kW
Make/Model: Hyundai HiMSEN 20H35DFV
Year of Mfr: 2017
Hours: New!
Fuel Type: Diesel
Frequency: 60 Hz
Additional Info:
1.	SUPPLY SCOPE

1)	Equipment/Material
-	Six (6) units of Tri-Fuel Engine Generating Unit producing 9,312kW each at generator terminal based on ISO condition. Prime mover is HYUNDAI HiMSEN 20H35DFV model.
(Generator voltage: 11kV, Speed: 720rpm, Frequency: 60Hz.)
-	Mechanical and electrical ancillary equipment specified in the scope of supply attached hereto.
Request Quote
Power Calculators
Equipment is sold as is. EXW warehouse. Subject to prior sale. Shipping quotes available upon request.