New 1880kW MAN Diesel Diesel Generator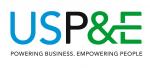 Price (USD):
$1,102,500.00
Wattage: 1,880 kW
Make/Model: MAN Diesel 9L21/31S
Year of Mfr: 2017
Hours: New!
Fuel Type: Diesel
Frequency: 60 Hz
Additional Info:
9L21/31S
The 21/31S gensets are already connected on a common baseframe with 50Hz alternators (11kV), as mentioned the price quoted is already based on changing the alternator to an LV (480V) 60Hz alternator, small elec. motors on engine (turning gear etc)  are suitable for 50 or 60Hz.
o    Engine is good for 50Hz or 60Hz
-       Year of production: 2017
-       Can run on Diesel or HFO
Request Quote
Power Calculators
Equipment is sold as is. EXW warehouse. Subject to prior sale. Shipping quotes available upon request.