New 33800kW MTU Onsite Energy Diesel Generator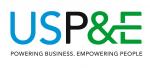 Wattage: 33,800 kW
Make/Model: MTU Onsite Energy 16V4000 Containerized
Year of Mfr: 2013
Hours: New!
Fuel Type: Diesel
Frequency: 50 Hz
EPA Standard: Tier 2
Enclosure: Sound Attenuated Enclosure
Additional Info:
-50 or 60Hz
-Containerized MTU Power Plant ready for delivery suitable for mining industries
-ISO 40' high cube container
-Full transportability of the system (Road, Sea)
-Engine and generator are flexibly coupled. Flanged via SAE00 housing and elastically supported on a rigid base frame fitted with lifting lugs.
-Radiator for MTU engine cooling water circuit and after cooler circuit
-Control elements (operated switches, push buttons, EMERGENCY STOP button)
-3 Phase, 400V, 0.8 PF, 16V4000 MTU Onsite Energy Diesel high speed Engine
-NEMA 1 Floor-Standing Generator Set Breaker Panel
-Main Line Circuit Breaker Rated at 3200 Amps and 65KAIC
-24 Electric Volts DC
-12,203 x 2,438 x 2,896 mm (480 x 96 x 114 in)
-30,546 kg (67,201 lb)




Attachments:
Request Quote
Power Calculators
Equipment is sold as is. EXW warehouse. Subject to prior sale. Shipping quotes available upon request.