New 17496kW HFO Generator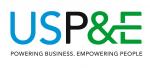 Wattage: 17,496 kW
Make/Model: MAN
Year of Mfr: 2010
Hours: New!
Fuel Type: HFO
Frequency: 50 Hz
Enclosure: Weather Enclosure
Additional Info:
17,496MW Total Plant capacity of (2) units MAN-18V32/40. 

The Containerized Power Plant (CPP) solution was originally intended for heavy fuel oil (HFO) and for an 18-cylinder vee-form MDT 18V32/40 engine. Containerized Power Plant offers the advantage of quick installation and can be easily re-located since all the crucial equipment is housed inside the high cube enclosure.

Air filters, ventilation fans, and other equipment typically located in containerized power solutions, are all integrated into the containers. All equipment, such as the HFO separators, is integrated into the auxiliary container. 

The control system for the entire CPP is via an operator interface. 

HMI system inside Central Control Room (CCR) monitors and controls are the following:
gen-set, fuel oil system, lube oil system, cooling water system, exhaust gas system, electrical system, etc.
 6.6kV, 50Hz rated.  

BRAND NEW!  ZERO HOURS!  -	Continuous power of one (1) generating set : 8,748 kWel 
Efficiency:  Generator minimum 95% 
The Power Plant operates in island mode and it is designed, engineered and delivered by USP&E.  All materials, design, manufacturing, factory test and inspection of the equipment will be executed with the following standards.
- KS, Korean Industrial Standards
- JIS, Japanese Industrial Standards
- ISO, International Organization for Standardization
- IEC, Standards of International Electro technical Committees 
- NEMA, National Electrical Manufacture's Association 
- Supplier's Standards
Standard Manufacturer's Warranty Included
.
Attachments:
Request Quote
Power Calculators
Equipment is sold as is. EXW warehouse. Subject to prior sale. Shipping quotes available upon request.