New 9200kW Wärtsilä HFO Generator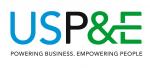 Wattage: 9,200 kW
Make/Model: Wärtsilä 20V32
Year of Mfr: 2008
Hours: New!
Fuel Type: HFO
Frequency: 50 Hz
Additional Info:
WARTSILA
MODEL: 20V32 HFO
FREQUENCY: 50Hz
DIESEL GENERATOR POWER PLANT
THIS EQUIPMENT WERE DELIVERED BY WARTSILA IN 2008 AND IT WAS NEVER COMMISSIONED DUE TO PROJECT CANCELLATION
CURRENTLY THERE ARE NO LEGAL ISSUES TO PREVENT SALE
MOST OF THE EQUIPMENT IS STILL INSTALLED BUT LIKE HEAT RECOVERY BOILER WAS DISMANTLED TO GIVE SPACE FOR OTHER POWER EQUIPMENT
SCR EQUIPMENT FOR NOX CONTROL SYSTEM WAS NEVER INSTALLED
GENERATING SETS WITH FUEL OIL, LUBE AND COOLING EQUIPMENT AS WELL AS COMPLETE CONTROL SYSTEM WAS INSTALLED BUT NEVER COMMISSIONED
OUR OFFER INCLUDES COMPLETE POWER GENERATION EQUIPMENT AS DELIVERED BY WARTSILA AND SPECIFIED IN ATTACHED SCOPE OF SUPPLY
DELIVERY WILL ALSO INCLUDE A STANDARD SET OF WARTSILA ENGINE TOOLS
THE ENGINE ROOM HAS BEEN ALWAYS WARM AND DRY AND NO ANY DAMAGE HAS HAPPEN TO THE EQUIPMENT
ALL ARE IN EXCELLENT NEW LIKE CONDITION
Request Quote
Power Calculators
Equipment is sold as is. EXW warehouse. Subject to prior sale. Shipping quotes available upon request.