New 2000kW Caterpillar Natural Gas Generator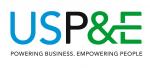 Wattage: 2,000 kW
Make/Model: Caterpillar G3520C
Year of Mfr: 2011
Hours: New!
Fuel Type: Natural Gas
Frequency: 50 Hz
Additional Info:
We can offer 11 x brand new G3520C units
All units are subject to prior sale.. Pretty sure some will be sold by the time they make a decision Hurry.
Attachments:
Request Quote
Power Calculators
Equipment is sold as is. EXW warehouse. Subject to prior sale. Shipping quotes available upon request.