New 254000kW Fiat/Iveco Natural Gas Generator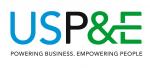 Price (USD):
$12,600,000.00
Wattage: 254,000 kW
Make/Model: Fiat/Iveco TG50 D5
Year of Mfr: 1998
Hours: New!
Fuel Type: Natural Gas
Frequency: 50 Hz
Additional Info:
Techn. Datas:
GAS TURBINE  ( 2 units ) 
Manufacturer:   Fiat Avio -TG50 D5
Power:   127 MW each 
Condition:   Like new, zero hour overhauled, upgraded  to the latest 
    technology from Siemens. 
Warranty:   Yes with turn key installation and    
    service contract 1 or 2 years 
Frequency:   50 Hz
Fuel:    Natural Gas, HFO and Distillate Oil   
Commissioning:  1998
PLC:    Brand new 
GENERATOR
Manufacturer:   ABB
Model:    50WT 18H-66
Rated    140,000 kVA 
Voltage:    15 kV
Power Factor:   0,9
Rated kW:    126,000 kW
Speed:    3,000 rpm
Cooling System:   Hydrogen
Exciters:    ABB Static 
Condition:   Overhauled from Alstom
 
Scope of supply: 
- Gas Turbine Package
- Generator
- PLC ( NEW )
- Control Center
- 6 KV Board
- Generator protection
- Battery charger
- Generator Circut Breaker
- Starting system
- Coolong water system
- Housing
- Emergency Diesel Generator 
- Starting system 
- Exhaust system
- Lube oil system
- Air system
- Cooling air system
- Gas fuel system skid
- Liquid fuel system kid
- Water injection kid        

Attachments:
Request Quote
Power Calculators
Equipment is sold as is. EXW warehouse. Subject to prior sale. Shipping quotes available upon request.