New 2000kW Mitsubishi Natural Gas Generator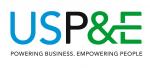 Wattage: 2,000 kW
Make/Model: Mitsubishi S16R-Y2PTA-W2
Year of Mfr: 2017
Hours: New!
Fuel Type: Natural Gas
Frequency: 60 Hz
Additional Info:
NEW MITSUBISHI S16R-Y2PTA-W2  (on skid)
·         2.500kVA standby power (2.000kWe)
·         440-480VAC @ 60Hz ( EPA TIER 2 US SPEC )
·         Stamford PI734F1 generator
·         Optional new ComAp IV5 and motor driven CB for load sharing purposes
Request Quote
Power Calculators
Equipment is sold as is. EXW warehouse. Subject to prior sale. Shipping quotes available upon request.