New 32820kW Siemens Natural Gas Generator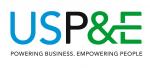 Wattage: 32,820 kW
Make/Model: Siemens SGT-700
Year of Mfr: 2011
Hours: New!
Fuel Type: Natural Gas
Frequency: 50 Hz
Additional Info:
1 x Unused SIEMENS SGT-700 32.82MW 50Hz or 60Hz NG Power Plants
SGT-700 Turbine Generator
Manufacture of Year: 2011
Power Generation: 32.82MW (E)
of the Fuel: Dual, Nat Gas / High Speed Diesel (HSD)
Frequency: 50HZ
Rated Voltage: 11 kV
Electrical's Efficiency: 37.2%
Heat Rate Gas: 9,675kJ / kWh (9,170BtinkWh )
Heat Rate HSD: 10854 kJ / kWh @ 24.74 Mwe at 35 ° C amb.
Turbine speed: 6,500
rpm Compressor pressure ratio: 18.7: 1
Exhaust gas flow: 95.Okg / s (209.4lbJs)
Exhaust temperature: 533 ° C ( 991 "F)
NOx emissions (with DLE,Corrected to 15% 03dry): <15ppmV
Electric generator Equipment
Electric Generator (ABB make)
Four pole synchronous generator with the following equipment:
Brushless AC- exciter with clear rectifier and PMG for excitation power supply
Insulation stator and exciter, class F, Insulation main rotor, class H , With a temperature rise at gas turbine rated output and power factor 0,8 within class B absolute according to '16.3.4 of IEC 34-1 within the ambient temperature range.
Temperature monitoring by RTD and vibration monitoring by accelerometers.
Line and neutral Side termination point for MV terminal enclosure.
Anti condensation heater in the main machine, exciter and MV terminal box.
Separate junction boxes for instruments, excitation and heaters.
Rated Current, Max FLC (Full load Current) and short circuit current, peak 10OkA.
Type Generator: the AMS 1250SE.
Frequency / Speed / Voltage: 50 Hz / 1500 the RPM /. 11 kV.
Rated the Power: AT 40000 kVA Cooling Water temperature 35 [deg.] C
the PF: 0,8.
Generator Cooling:. IC8 A1W7 (TEWAC)
Four Top (2 + 2) and heat exchangers with single tube material.
Spares: List to be provided.
Location: Warehouse in South East Asia
Condition: Well preserved as per Siemens storage instructions, in packed condition as received from Siemens. Gas Turbine, Generator, Control Room and Batteries in separate Safe containers
Number of packages: 52 Nos (Main package) plus equipment
Lifting tools and tackles  Lifting tools and tackles on returnable basis to Siemens, Sweden
Delivery: On 'as is, where is basis' from the Chennai warehouse
Customs clearance for export shall be made by present Owners
Warranty: Currently not available. To be taken up With Siemens directly
installed and commissioning: To be taken up with Siemens direct on daily man-day rate basis
Attachments:
Request Quote
Power Calculators
Equipment is sold as is. EXW warehouse. Subject to prior sale. Shipping quotes available upon request.