New 265000kW Siemens Natural Gas Generator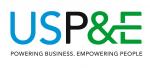 Price (USD):
$26,584,713.00
Wattage: 265,000 kW
Make/Model: Siemens SGT4-5000
Year of Mfr: 2010
Hours: New!
Fuel Type: Natural Gas
Frequency: 50 Hz
Additional Info:
Siemens SGT4-5000 gas turbine. Very highly efficiency, new never installed 2010 in open cycle only. 
Good price

Please see attachment for more info. 
Attachments:
Request Quote
Power Calculators
Equipment is sold as is. EXW warehouse. Subject to prior sale. Shipping quotes available upon request.