New 7520kW Solar Taurus Natural Gas Generator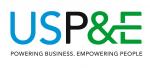 Wattage: 7,520 kW
Make/Model: Solar Taurus T70
Year of Mfr: 2015
Hours: New!
Fuel Type: Natural Gas
Frequency: 60 Hz
Enclosure: Weather Enclosure
Additional Info:
Model year 2015 New Unused with 1 year OEM Warranty through Solar Taurus in California. 
Taurus 70 Single Shaft Turbine Engine
Epicyclic Reduction Drive Gearbox
4160v 60Hz Open Drip Proof type generator where the generator, exciter and turbotronic control system are fully integrated to provide optimal performance start system gas fuel NEC and CEC compliant NFPA 70 Skid Packaged Power Station. Dual fuel capability. DLN emissions controls optional. Professionally and carefully stored and preserved by the OEM. 
Request Quote
Power Calculators
Equipment is sold as is. EXW warehouse. Subject to prior sale. Shipping quotes available upon request.