New 5670kW Solar Taurus Natural Gas Generator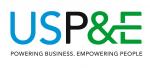 Price (USD):
$3,798,113.00
Wattage: 5,670 kW
Make/Model: Solar Taurus 60
Year of Mfr: 2013
Hours: New!
Fuel Type: Natural Gas
Frequency: 60 Hz
Additional Info:
The Taurus 60 gas turbine generator set consists of an axial-flow gas turbine engine,
generator, and reduction-drive gearbox. These components are installed in-line on a
heavy-steel base frame skid. The skid is a structural steel assembly with beam
sections and cross members.

• 5670 kW each
• Gas Turbine Dual Fuel (gas or liquid)
• Voltage: 4160V (60Hz)
• Year: 2013
• 3 Phase
• Turbotronic 4 Control System
• Speed 14951 rpm (60 Hz)
• Compression Ratio 12.2:1
• Reduction gear to Kato generator
• Inlet and exhaust ducting electric motor starting system

View images in attachment.
Attachments:
Request Quote
Power Calculators
Equipment is sold as is. EXW warehouse. Subject to prior sale. Shipping quotes available upon request.