New 2000kW Caterpillar Generator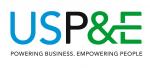 Wattage: 2,000 kW
Make/Model: Caterpillar XQ2000
Year of Mfr: 2016
Hours: New!
Frequency: 50 Hz
Additional Info:
31  each new  surplus with Cat warranty Xq2000s,  some  sets are 50 hertz only,  most dual hertz. (all units have a Cat work order to be executed for no charge by Cat dealer at start-up)

47  2500  KVA  transformers  for Xq2000s  400-20,000 volts  new also  $37,500 each
Attachments:
Request Quote
Power Calculators
Equipment is sold as is. EXW warehouse. Subject to prior sale. Shipping quotes available upon request.