New 32000kW GE Generator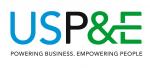 Wattage: 32,000 kW
Make/Model: GE TM2500+ Mobile Duel Fuel 50/60Hz GT
Year of Mfr: 2014
Hours: New!
Frequency: 60 Hz
Enclosure: Sound Attenuated Enclosure
Additional Info:
ONE (1) TM2500+ MOBILE GAS TURBINE GENERATOR SET; UNUSED & TESTED; Stored in line with OEM instructions.
Each TM2500+ consists of two trailers and auxiliary equipment described below. The trailers include the main trailer and auxiliary trailer. The inlet air filter assembly and exhaust duct assembly ship loose, and are assembled onto the main trailer during commissioning. In addition to the above, Owner can also supply and ship various spare parts and tools as required. The trailers and auxiliary equipment is described in more detail below. The scope of supply included with the one (1) Turbine Package is defined and described as a" 
Main trailer consists of the following components of a seven-axle, air ride suspension trailer (3+4) and a 3-axle jeep are used to transport the main trailer component;  Gas turbine is a General Electric LM2500 PKMDW model ISO rated for continuous duty and configured for operation on either natural gas or liquid fuel. Each is configured for optional water injection for NOx reduction, (if required); Generator is an air-cooled, open air, 2-pole, 50/60 Hz, 0.85-.99 PF (lagging) capable Brush generator; Equipment package is supplied with a weatherproof acoustic enclosure for the gas turbine. The enclosure is completely assembled and mounted over the equipment prior to testing and shipment. Provisions for turbine removal and personnel access are included. The turbine compartment is fully ventilated by 2 x 50% ventilation fans (provided in the air filter).
gas turbine, auxiliary equipment, and controls are all configured for gas, liquid, or dual fuel operation. The
TM2500+ is supplied with a natural gas fuel system using an electronically controlled fuel-metering valve. 
All necessary shutoff valves, flow meter, piping and instruments between the Auxiliary Trailer Skid connection and the engine are included.  AUXILIARY TRAILER SKID: includes fuel and water injection system components not mounted on the main trailer.  The pumps, filters and necessary instrumentation are connected to the main trailer components at site with interconnect hoses.  Also includes the hydraulic start system and water wash system.
 
NOTE: (3) Three Units currently available

EXCLUDED: (to be quoted seperately)
Buyer must provide supply piping with sampling ports, fuel system filtration and applicable shut-off valves and containment per local codes and standards.
Engineering, Installation & Commissioning services
Shipping & Insurance (CIF) to Port or Site
Technical Field Support Services and Operator Training
Commissioning Spares, Tooling and Consumables excluded

OPTIONAL EQUIPMENT (to be quoted seperately):
(2) Water Demineralizing Plants
(2) Liquid Fuel Treatment Systems. Centrifuge Skid with Fuel Forwarding Pumps
(1) Gas Compressor Plant
(1) Black Start 640kW Gas fired Reciprocating Generator Set;
(1) Substation
(3) 230kV Transformers
Attachments:
Power Calculators
Equipment is sold as is. EXW warehouse. Subject to prior sale. Shipping quotes available upon request.