USP&E responded to the surge in the importance of generator fueling and added smaller more maneuverable trucks to its fleet to better service our many generator service and emergency response customers. Generators are used for a number of capabilities from emergency back up generators for power outages to construction job sites where power is not yet accessible. USP&E can custom design a schedule to fit our customer's needs for generator fueling virtually anywhere in North America.
USP&E has a fleet of new Peterbuilt Bobtails that have the latest technology for efficient fuel distribution. Our Drivers must pass extensive training in Hazardous materials handling and pass a rigorous background analysis. Our services are provided 24 hours per day, 7 days per week and 365 days per year.
We offer delivery of numerous products: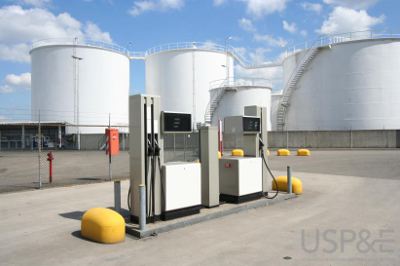 Diesel Fuel
Gasoline
Kerosene
Oil & Lubricants
Our fleet is equipped with:
Scully Intellicheck overfill protection
Two Way Nextel Radio Systems
Spill Response Teams
Extension Hoses for hard to reach jobs
Our clients can trust USP&E with all of the generator service, installation, start up, repairs and refueling needs, whether during emergencies or disasters - or just when the tank is low.
USP&E: Powering Business. Empowering People.
Please email us at info@uspowerco.com or call us at +1-888-515-USPE and let us give you a quote for refueling your power station and let us leverage our expertise and volume discounts to get you the best pricing possible on fuel expenses.