Used 400kW Caterpillar Diesel Generator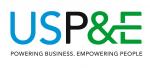 Wattage: 400 kW
Make/Model: Caterpillar 3406TA
Year of Mfr: 1997
Hours: Low Hours
Fuel Type: Diesel
Frequency: 60 Hz
Tank Size: 800.00gal
Enclosure: Weather Enclosure
Additional Info:
400kw Model Year 1997 60hz 1800 RPM Model 3506TA Cat Packaged Diesel Generator Set with Weather Enclosure with premium Cat EMCP II Control Panel, permanent magnet 12 lead generator, 600 amp CB, Woodward 1720 Electric Governor, 24v Electric Start, Jacket Water Heater, air cleaner, Exhaust Silencer, Radiator, 800 gallon double wall sub-base fuel tank, Cat SR4 450 Frame, 6 month warranty. 485 original hours. Load tested, serviced, painted, ready to run for years to come. 
Request Quote
Power Calculators
Similar Items
---
$59,889 NEW


400 kW Diesel Generator No Enclosure, 60 Hz, - Engine: Perkins...
Equipment is sold as is. EXW warehouse. Subject to prior sale. Shipping quotes available upon request.