Used 2500kW Caterpillar Diesel Generator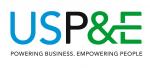 Wattage: 2,500 kW
Make/Model: Caterpillar C175-16
Year of Mfr: 2010
Hours: Low Hours
Fuel Type: Diesel
Frequency: 60 Hz
Enclosure: Open Skid
Additional Info:
CATERPILLAR C175-16 GENERATOR SET, REBUILT, YEAR 2010,– 2500KW – DIESEL – 60Hz


ZERO HOUR REBUILT CATERPILLAR C175-16 GENERATOR SET
2500KW CONTINUOUS RATED
3000KW STANDBY RATED
480/277V – 60HZ
ALL UPGRADES PERFORMED
CATERPILLAR PARTS
IN STOCK – READY TO SHIP
YEAR: 2010
CONDITION: REBUILT
RATING: 2500KW
CATEGORY: GENERATORS

SUB-CATEGORY: DIESEL
 
GENERATOR SET DETAILS
PACKAGE MANUFACTURER: CATERPILLAR
PACKAGE MODEL: C175-16
KW RATING: 2500
VOLTAGE: 480/277
CONTROL PANEL: EMCP 3.3


ENGINE DETAILS
ENGINE MANUFACTURER: CATERPILLAR
ENGINE MODEL: C175-16 DITA SCAC
PERFORMANCE SPEC: DM8453
ENGINE HP: 3717
ENGINE RPM: 1800
GOVERNOR: ADEM
STARTER: ELECTRIC
AIR CLEANER: HEAVY DUTY
ENGINE PRE-LUBE: ELECTRIC

 

GENERATOR END DETAILS
GENERATOR END MANUFACTURER: CATERPILLAR
GENERATOR END MODEL: SR4B 1860 FRAME
KW RATING: 2500
KVA RATING: 3125
RATING TYPE: CONTINUOUS
VOLTAGE: 480/277
POWER FACTOR: 0.8
FREQUENCY (HZ/CYCLES): 60HZ
PHASE: 3 PHASE
RPM: 1800
BEARINGS: DOUBLE
EXCITATION TYPE: PERMANENT MAGNET EXCITATION
WINDINGS: FORM WOUND
VOLTAGE REGULATOR MODEL: CAT DVR
 
QUANTITY: 1
Request Quote
Power Calculators
Equipment is sold as is. EXW warehouse. Subject to prior sale. Shipping quotes available upon request.