Used 105000kW Wärtsilä HFO Generator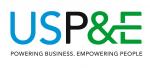 Price (USD):
$16,537,500.00
Wattage: 105,000 kW
Make/Model: Wärtsilä 18V46
Year of Mfr: 2001
Hours: ~72000 Hours
Fuel Type: HFO
Frequency: 50 Hz
Additional Info:
The plant is in excellent condition for sale. 
Company is very much interested for the joint venture for the O&M at any where in the world. If you want to buy the plant than they may sale 3 Nos HFO engine (45 MW) immediately.
We have few more good plants available for sale. 

Attachments:
Request Quote
Power Calculators
Equipment is sold as is. EXW warehouse. Subject to prior sale. Shipping quotes available upon request.