Used 26000kW Wärtsilä HFO Generator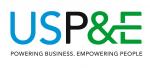 Wattage: 26,000 kW
Make/Model: Wärtsilä 18V32LN
Year of Mfr: 1997
Hours: ~59000 Hours
Fuel Type: HFO
Frequency: 50 Hz
Additional Info:
The power generation part consists of four identical generating sets using WARTSILA VASA 18V32 LN diesel engines as prime movers driving generators type ABB HSG 900XS8 generating electrical power.
	Electric system.
	Fuel system.
	Lubricating oil system.
	Starting compressed air system.
	Control air system.
	Cooling water system (LT and HT).
	Charge air & exhaust gas system.
	Flew gas washing system.
	Steam system.
	Fire alarm and fire-fighting systems.

-	Station nominal output	26 MWe
 		
-	Generator nominal output	8,125 kVA 
-	Generator voltage	11KV, adjustment rang +- 5%
-	Frequency	50 Hz
-	Auxiliary voltage	415 V AC, 110 V DC
-	Fuel                                             HFO/Diesel
-	COD                                             1998
-	Operational hours                     59,000 hrs


Attachments:
Request Quote
Power Calculators
Equipment is sold as is. EXW warehouse. Subject to prior sale. Shipping quotes available upon request.