New 50600kW GE Natural Gas Generator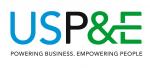 Price (USD):
$6,825,000.00
Wattage: 50,600 kW
Make/Model: GE LM6000
Year of Mfr: 2010
Fuel Type: Natural Gas
Frequency: 50 Hz
Additional Info:
1 x GE LM6000 Dual Fuel dismantled Complete Turbine Package

GAS TURBINE 
Manufacturer: General Electric 
Dispatched by: S&S Energy Product
Model Num.: 7LM 6000-PC-NDW 602
Production Date: 2010
Nominal Power:	 40,984kW (Without LP Sprint)
Fuel: Natural Gas / Naphtha
Compressor stages: 14 
Turbine stages: 7

GENERATOR 
Manufacturer: BRUSH
Type: Turbogenerator 3 phase
Production Date: 1996
Cooling: Air-Cooled
Insulation Class: F
Operation mode: Continuous
Operation power: 59530 kVA
Operation Voltage: 11000 V
Operation Current: 3124 A
Power Factor: 0,85
Speed: 3000RPM
Frequency: 50Hz
Field Voltage: 192 V
Field Current: 969 A
Standards: IEC 34.3
IP Class: IP54
Ambient Temp.: 15 deg. C
Operation Altitude: <1000 m.
Attachments:
Request Quote
Power Calculators
Equipment is sold as is. EXW warehouse. Subject to prior sale. Shipping quotes available upon request.