New 120000kW GE Natural Gas Generator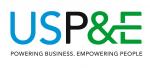 Price (USD):
$12,600,000.00
Wattage: 120,000 kW
Make/Model: GE LM6000PC
Fuel Type: Natural Gas
Frequency: 50 Hz
Additional Info:
120MW GE LM6000PC Combined Cycle Power Plant: 2x 50MW (YOM: 2004 & 2007); Commissioned in: 2006 & 2009; Electrical Efficiency: 50%; Dual fuel; Total Package Operating Hours Since New: 21,000 - 7,800; 
All accessories and spares included
Cogen Complete Power Plant.  Under Power.  Can be Inspected at Anytime.

Find attachment for more specific information and pictures.
Attachments:
Request Quote
Power Calculators
Equipment is sold as is. EXW warehouse. Subject to prior sale. Shipping quotes available upon request.