New 682000kW GE Natural Gas Generator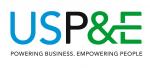 Price (USD):
$50,400,000.00
Wattage: 682,000 kW
Make/Model: GE
Fuel Type: Natural Gas
Frequency: 60 Hz
Additional Info:
The 7FAs are .03 ( 171 MW each). It is only the power island 2 GE 7FAs and a 340 MW STG. ISO output is 680MW.

These are 60 hz and not convertible. $13 million for a new warranty 
Request Quote
Power Calculators
Equipment is sold as is. EXW warehouse. Subject to prior sale. Shipping quotes available upon request.