New 132000kW GE Natural Gas Generator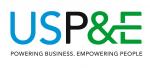 Price (USD):
$16,738,050.00
Wattage: 132,000 kW
Make/Model: GE Frame 9
Fuel Type: Natural Gas
Frequency: 50 Hz
Enclosure: Weather Enclosure
Additional Info:
5 GE Frame 9Es Available for Sale! 
Various Hours, all services performed by GE. Sub Systems Included: 
Control Devices
Lube Oil Systems
Cooling and Sealing Systems
Cooling Water Systems
Operation on NG and LFO
HFO Operation may be an additional $2m + per GT
Starting systems
Liquid Fuel Systems
Gas Fuel Systems
Atomising Air Systems
Hydraulic Supply Oil Systems
Water Washing Systems
Water Injection Systems
VIGV Systems
Gas Detection Systems
Fuel Purge Air Systems
Fire Protection Systems
Heating and Venilation Systems
Acoustic Enclosures 
Fuel and Lube Oil Drip Recovery
Chemistry analyser rack
HP and LP Recirculating Pump System
Rotor Protection System
All Pneumatic and Motorised Valves
All external Pipe Work
Gas turbine generators
Generator transformer
Generaor line connections
power block protections
Unit transformer
Generator breaker panel
Protection relay panel
See attachment for full details
Attachments:
Request Quote
Power Calculators
Equipment is sold as is. EXW warehouse. Subject to prior sale. Shipping quotes available upon request.