Used 81000kW GE Natural Gas Generator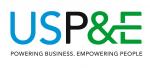 Price (USD):
$2,625,000.00
Wattage: 81,000 kW
Make/Model: GE Frame 6FA
Year of Mfr: 2011
Hours: ~1000 Hours
Fuel Type: Natural Gas
Frequency: 50 Hz
Additional Info:
 very low-hr 81MW GE Frame 6FA complete simple cycle power plant in perfect condition under power. It has only 1,000 running hrs!!  
50hz. YOM is 2011. 

Please see attachment for more info and images.
Attachments:
Request Quote
Power Calculators
Equipment is sold as is. EXW warehouse. Subject to prior sale. Shipping quotes available upon request.