Used 9000kW MAN Natural Gas Generator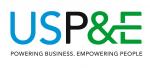 Wattage: 9,000 kW
Make/Model: MAN THM1304-D
Year of Mfr: 2005
Hours: Low Hours
Fuel Type: Natural Gas
Frequency: 60 Hz
Additional Info:
We have 18mw turbine and generator for sale with following details 
1)9MW x2 sets =18MW
-Turbine
Make:Man turbo(Germany)
Year:1996
Model:THM1304-D
Gas ganerator  RPM:11900
Power turbine RMP : 8000
Fuel consumption:3000m3/h
Feed Pressure:2.1Mpa
Exhaust gas Temp.:508 degree
 
-Alternator :Brush(England)
Synchronizing type
Supply:6600V,60HZ, 3 PHASE
Output:9000KW
RPM:1800

zero hours after overhaul in 2004 for one set
and 1000 hours after overhaul in 2005 for another set
Request Quote
Power Calculators
Equipment is sold as is. EXW warehouse. Subject to prior sale. Shipping quotes available upon request.