New 5250kW Siemens Natural Gas Generator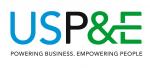 Price (USD):
$1,680,000.00
Wattage: 5,250 kW
Make/Model: Siemens SGT 100
Fuel Type: Natural Gas
Frequency: 50 Hz
Additional Info:
5MW Siemens Power Generation Packages
Complete & Fully Refurbished to NEW condition
Ratings 5.25MW
Siemens SGT 100 / Typhoon Engines
Alternator: Alstom
Freq: 50/60 Hz
Voltage: 11/13.8kV
Fuel Type: Natural Gas, Diesel or Dual Fuel
Fully Refurbished – As NEW - Zero (0) Hours
*2 Year Warranty Included. 
Request Quote
Power Calculators
Equipment is sold as is. EXW warehouse. Subject to prior sale. Shipping quotes available upon request.