New 220000kW Siemens Natural Gas Generator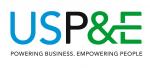 Wattage: 220,000 kW
Make/Model: Siemens V94.2
Fuel Type: Natural Gas
Frequency: 50 Hz
Additional Info:
GAS BASED POWER PLANT, 220 MW – SIEMENS TURBINE, WITH STEAM TURBINE – 50Hz

AS TURBINE UNIT
140 MW (BASE LOAD AS PER SITE)
EQUIVALENT OPERATING HOURS (EOH) SINCE COMMISSIONING: 113613.9
SIEMENS  V94.2
DUAL FUEL FIRING- LIQUID & GAS
(GAS/NAPHTHA/HSD)
GAS TURBINE GENERATOR
200 MVA, 15KV , 50HZ
ANSALDO
 WY21Z-097LLT
(AIR COOLED, STATIC EXCITATION)
GTG TRANSFORMER
210 MVA (235/15KV)
 BHEL
OIL FILLED, OFAF
HEAT RECOVERY STEAM GENERATOR (HRSG)
HP STEAM 226 TPH AT 83.4 KG/CM2. 528 DEG C  
LP STEAM 56 TPH AT 5.24 KG/CM2. 205 DEG C
ANSALDO
HORIZONTAL, NATURAL CIRCULATION & ALL MODULES FULLY DRAINABLE
STACK
MAIN STACK: 60 METER
BYPASS STACK: 40 METER
 
INSTALLED WITH BYPASS STACK DAMPERS  
STEAM TURBINE
RATED MW: 80
STEAM PRESSURE (HP/LP): 83.78 KG/CM2 / 5.24 KG/CM2
STEAM TEMPERATURE (HP/LP): 526 DEG C/ 198.9 DEG C
ANSALDO
HDS16010NDA31.
SINGLE CYLINDER, DUAL PRESSURE, CONDENSING
STEAM TURBINE GENERATOR
 105.5 MVA, 11.5 KV , 50 HZ
ANSALDO
WY18Z-073LLT
(AIR COOLED, STATIC EXCITATION)
STG TRANSFORMER
110 MVA (235/11.5KV)
 BHEL
OIL FILLED
BALANCE OF PLANT
 
 
 
BLACK START DG
500 KVA ~ 2 NOS
 
 ( ENGINE MODEL VTA 28-G. GENERATOR : STAMFORD, MODEL HC54402)
FUEL GAS SYSTEM
MAX OPERATING FLOW 1.46 MMSCMD
 
WITH REDUNDANT FILTERS & PRESSURE REGULATORS AS WELL AS ORIFICE FLOW METER, PRESSURE REDUCTION 27/19 BARG
COOLING TOWER
20000M3/H FLOW , 7 NOS TWIN CELLS INDUCED DRAFT COUNTER FLOW
 
CONCRETE STRUCTURE 
PAHARUR MODEL NO 83462-4.0-108
CIRCULATING COOLING WATER PUMPS
3 NOS, VERTICAL MIXED FLOW, 8872 M3/H
 
 MODEL NO 36 VMF4
AUX. COOLING WATER PUMPS
3 NOS, VERTICAL MIXED FLOW, 890 M3/H
 
 MODEL NO 12 VMF
DM PLANT
2 X 60 M3/H
 
 
PLANT FIRE FIGHTING SYSTEM
1) HYDRANT PUMPS (2 NOS MOTOR DRIVEN AND 1 NOS DIESEL ENGINE DRIVEN)
2) SPRAY SYSTEM(1 NOS MOTOR DRIVEN AND 1 NOS DIESEL ENGINE DRIVEN)
3) DELUGE SYSTEM
4) PLANT FIRE ALARM SYSTEM
 
1) SPLIT CASING HORIZONTAL PUMPS
2) AUTO/REMOTE & MANUAL OPERATION.
3) ADDRESSABLE TYPE
 
CONTROL SYSTEMS
 
 
 
GT & ST CONTROL SYSTEM
ABB MESA 
 
 SYMPHONY ENTERPRISE MANAGEMENT AND CONTROL SYSTEM,
INFI-NET UNI-DIRECTION, HIGH
SPED DATA NETWORK, 10
TO 2 MHZ, COMMUNICATION
PROTOCOL INIIT 12
HRSG & BOP CONTROL SYSTEM
CONTROL PROCESSOR : CP60
INVENSYS
MODEL FOX VIEW V99.201
Request Quote
Power Calculators
Equipment is sold as is. EXW warehouse. Subject to prior sale. Shipping quotes available upon request.