New 14650kW Siemens Natural Gas Generator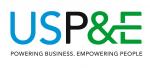 Price (USD):
$2,055,533.00
Wattage: 14,650 kW
Make/Model: Siemens SGT 300 + SGT200
Fuel Type: Natural Gas
Frequency: 50 Hz
Additional Info:
SGT 300 Siemens Tempest 7.9 MWe is configured to run on gas only.
Confirmed as follows; SGT 200 Siemens Tornado ISO rating 6.75 MWe (GT1), SGT 300 Siemens Tempest ISO rating 7.9 MWe (GT2)
Request Quote
Power Calculators
Equipment is sold as is. EXW warehouse. Subject to prior sale. Shipping quotes available upon request.