New 7250kW Solar Taurus Natural Gas Generator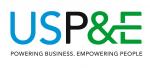 Price (USD):
$5,433,750.00
Wattage: 7,250 kW
Make/Model: Solar Taurus 70 T10301S
Fuel Type: Natural Gas
Frequency: 50 Hz
Additional Info:
Refurbished 7,520 kW Solar Taurus 70 T10301S Generator Set,

3PH/50HZ/6,600V. Package Will Be Overhauled. SoLoNox. One Year,

Unlimited Hour TMS Warranty. Complete Package Includes Acoustic

Enclosure, Air Inlet Filtration, Lube Oil Cooler, Exhaust Stack, Silencer,

Controls And Generator Protection. Sixteen Weeks ARO. 
Request Quote
Power Calculators
Equipment is sold as is. EXW warehouse. Subject to prior sale. Shipping quotes available upon request.