New 7520kW Solar Taurus Natural Gas Generator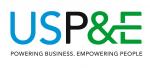 Price (USD):
$2,782,500.00
Wattage: 7,520 kW
Make/Model: Solar Taurus T70
Year of Mfr: 2008
Fuel Type: Natural Gas
Frequency: 50 Hz
Enclosure: Weather Enclosure
Additional Info:
(3) Taurus T70 Gas Turbines; 
GT1: Running Hours: 15,735
Hours Since Last Overhaul:  4,283
GT2: Running Hours:  7,799
Hours Since Last Overhaul:  0
GT3: Running Hours: 13,041
Hours Since Last Overhaul:  1,963
YOM: 2008
Voltage:  11kV
Frequency: 50 Hz (can be changed to work on 60Hz by adding New Generator & gear box: 
Adder: $1,053,000.00)
LoNox:  SoLoNox 
Fuel:  NG/ Diesel
Whats Included:  Genset Package; Air Inlet, Controls, Exhaust Stack/Silencer, etc. - Complete Set) 
Warranty:  As Is, Where Is
Request Quote
Power Calculators
Equipment is sold as is. EXW warehouse. Subject to prior sale. Shipping quotes available upon request.