Used 7520kW Solar Taurus Natural Gas Generator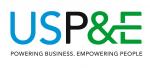 Price (USD):
$2,782,500.00
Wattage: 7,520 kW
Make/Model: Solar Taurus T70
Year of Mfr: 2008
Hours: Low Hours
Fuel Type: Natural Gas
Frequency: 60 Hz
Enclosure: Weather Enclosure
Additional Info:
Solar Taurus T70 SoLoNox Low Hour 50/60 gas turbine running on diesel or natural gas. Model year 2008. 4160v. Complete power station. 
Request Quote
Power Calculators
Equipment is sold as is. EXW warehouse. Subject to prior sale. Shipping quotes available upon request.