Used 25000kW Wärtsilä Natural Gas Generator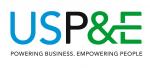 Price (USD):
$2,730,000.00
Wattage: 25,000 kW
Make/Model: Wärtsilä W20V34SG
Year of Mfr: 2006
Hours: ~35000 Hours
Fuel Type: Natural Gas
Frequency: 50 Hz
Additional Info:
Please find Attached the details of 24 MW Wartsila Gas engine power plant for sale.

1. Make : Wartsila
2. Type: 3*W20V34SG (Total capacity 25 MW)
3. Voltage: 6.6 Kv, Hz-50.
4. Year 2006
5. Run Hrs: approx 35000 hrs. (Still in operation)
Attachments:
Request Quote
Power Calculators
Equipment is sold as is. EXW warehouse. Subject to prior sale. Shipping quotes available upon request.