Used GE Generator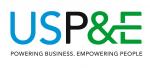 Wattage: 0 kW
Make/Model: GE Frame 9E
Hours: ~5000 Hours
Additional Info:
Engine model: GE Frame 9E Rotor
Number of hours: 5,170 - Since new
Manufacturer GE & JBE
Ship Year 1996
5,170 fired hours
3,900 Starts

Packing/shipping weights & dimensions:
Rotor part 18 Tons 470cm x 165cm Box placed on HEA steel beam and cover frame 500 x 250 x 220 cm
Container: 2900 kg
Gross: 21 Tons

Rotor part 29 Tons 590 x 220 cm Steel base frame and cover frame 620 x 250 x 290 cm
Container: 6900 kg
Gross: 36 Tons
Attachments:
Request Quote
Power Calculators
Equipment is sold as is. EXW warehouse. Subject to prior sale. Shipping quotes available upon request.