New 480000kW GE Generator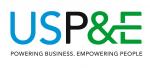 Wattage: 480,000 kW
Make/Model: GE LM 6000PC
Year of Mfr: 1993
Frequency: 50 Hz
Additional Info:
480MW GE LM6000 Complete Combined Cycle Power Plant
8 x LM6000PC
1993/1999/2008/2013
Dual Fuel
Complete package with all accessories including huge amount of spare parts.
This is a new listing. The owner has been trying to sell the company including assests but now they slowly started marketing all assets and land. Current turbine conditions are not known yet.
Request Quote
Power Calculators
Equipment is sold as is. EXW warehouse. Subject to prior sale. Shipping quotes available upon request.