New 5000kW Jenbacher Generator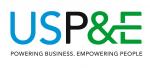 Price (USD):
$1,176,000.00
Wattage: 5,000 kW
Make/Model: Jenbacher JGS320GS-N
Year of Mfr: 2005
Additional Info:
GENERATOR
MAKE: JENBACHER
YEAR: 2006
5 MW TOTAL (APPROX)
MODEL: JGS320GS-N
1 X GENERATOR 1064 KW WITH 24,432 HOURS
1 X GENERATOR 1064 KW WITH 23,857 HOURS
1 X GENERATOR 3044 KW WITH 16,080 HOURS
 
Attachments:
Request Quote
Power Calculators
Equipment is sold as is. EXW warehouse. Subject to prior sale. Shipping quotes available upon request.