Used 205000kW Siemens Generator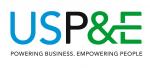 Wattage: 205,000 kW
Make/Model: Siemens SGT 800
Year of Mfr: 2012
Hours: ~15000 Hours
Frequency: 50 Hz
Additional Info:
205MW Siemens SGT800 Combined Cycle Power Plant	
3 x Siemens SGT-800A	2012	
Dual fuel	 
Hours: 2 500 - 15 000 	
Complete package with all accessories	
Still operational and can be inspected anytime

Attachments:
Request Quote
Power Calculators
Equipment is sold as is. EXW warehouse. Subject to prior sale. Shipping quotes available upon request.