Used 3000kW Wärtsilä Generator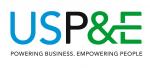 Wattage: 3,000 kW
Make/Model: Wärtsilä W16-25SG
Year of Mfr: 1997
Hours: ~65000 Hours
Frequency: 50 Hz
Additional Info:
8.8 MW Wartsila ABB Natural Gas Mini Power Station
The Power station consist of three Wartsila W16-25SG's generators  manufactured in 1997
Each set : is 3670 Kva, 50 Hz, 11 KV,  3 Phase, 1000 RPM
Hours Run
Hours

Wartsila 25SG

4125

65824

Wartsila 25SG

4250

55807

Wartsila 25SG

4124

62111

The three Wartsila W16-25SG's were manufactured in 1997 and installed at Caythorpe in 1998. They operated between 55,000 and 60,000 hours at Caythorpe. In 2011 they were refurbished by First Energy Ltd and installed at Holditch in 2012. Since 2012 they have operated approximately 500 hour a year on standby generation.

 Anxillaries: Generator, lube oil system, switchgear, air start & air compressor,, Remote Electrical Radiators
Attachments:
Request Quote
Power Calculators
Equipment is sold as is. EXW warehouse. Subject to prior sale. Shipping quotes available upon request.