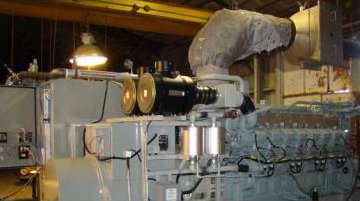 US Power & Environment helps corporations with their environmental stewardship initiatives for sustainable Green House Gas emissions reductions. In addition to selling, installing and servicing diesel generators, HFO generators and Natural Gas Generators, USP&E designs and sells world leading emissions control technologies that dramatically reduce smog and greenhouse gas exhaust emissions from any commercial fuel burning engines that we sell and install.
Through our partnerships with several leading manufacturers, USP&E and its partners have conducted over ten years of research and development in creating and testing several patented and proprietary advanced emission reduction technologies. These products have been tested and verified in many applications world wide and are very effective in minimizing the overall carbon footprint of each power plant we service.
USP&E's emissions reduction technologies are effective for any type of engine whether it is spark, rotary or compression, and works with all commercial fuels including gasoline, propane, natural gas, diesel, HFO and bio-diesel. This technology can be installed at the time of manufacture or can be retrofitted to replace the stock factory muffler by USP&E. Along with emissions reductions, engine noise reductions of 1 to 4db have been measured.
USP&E's emissions reduction products can reduce up to 99% of hydrocarbons (HC), carbon monoxide (CO), and nitrogen oxides (NOx), which are greenhouse and smog related emissions. For diesel and Heavy Fuel Oil (HFO) applications, a catalyzed diesel particulate filter is integrated to reduce over 90% of diesel particulate matter. These harmful emissions contribute to pollution, health issues, and global warming.
USP&E and our OEM partners utilize independent third party labs to verify and certify the emission capabilities of their technologies. USP&E's primary OEM recently received Environmental Technology Verification (ETV) from ETV Canada and are one of the only companies in Canada to earn this verification for the reduction of fuel burning engine emissions. Our emission reduction results consistently exceed the requirements set out by the United States Environmental Protection Agency (US EPA) and the California Air Resources Board (CARB). We continue to work with both agencies as we certify technologies for customers to meet emerging 2010, Tier 4 Interim/Final and EU Stage IIIB/IV emission regulations.
If you would like to set an appointment with to discuss how USP&E will provide you with your own sustainable green environmental emissions solutions, and exceed current CARB levels please email us at info@uspowerco.com or call us at +1-888-515-USPE (8773). We can also work with you to get you the details of possible carbon credit eligibility needed in order to generate an ROI.
Download Product Info Sheet (pdf)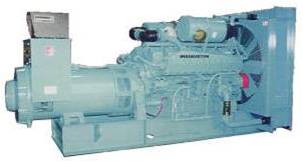 Test: Mitsubishi Genset
Genset Make: Mitsubishi
Genset Model: GS16R-PTK
Reduction Model: USP&E 4000
Test Date: March 20, 2009
Fuel: Natural Gas
Note: Where "0" is indicated emissions were not detectable.
Results are achieved once engine and USP&E 4000 have reached operating temperature.
Results:
Natural
Gas
25% Load
50% Load
75% Load
100% Load
Stock Exhaust
With
USP&E 4000
Stock Exhaust
With
USP&E 4000
Stock Exhaust
With
USP&E 4000
Stock Exhaust
With
USP&E 4000
CO ppm
332
10
347
0
387
9
436
0
NOx ppm
91
30
140
36
162
35
172
36
CxHy %
0.35
0.37
0.32
0.12
0.31
0.14
0.32
0.00