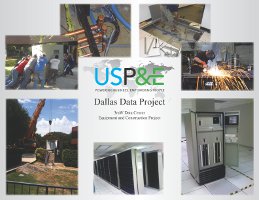 Dallas Data Proejct
3MW Data Center equipment and construction project.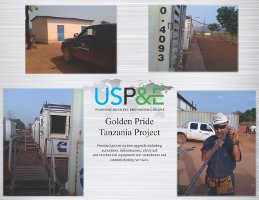 Golden Pride Tanzania Proejct
Finished power station upgrade including generators, infrastructure, electrical and mechanical equipment and installation and commissioning services.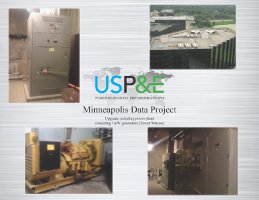 Minneapolis Data Proejct
Upgrade including power plant consisting 1MW generators (Tower Watson).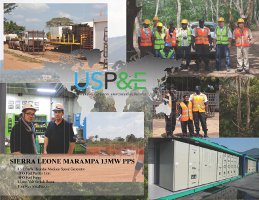 Sierra Leone Marampa Proejct
8 x 1.6MW Hyundai Medium Speed Generator, HFO Fuel Purifier Unit, HFO Fuel Farm, 11,000 Vold Switch Room, Turn Key Installation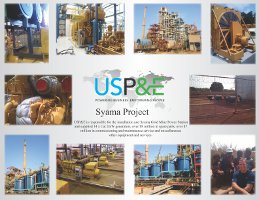 Syama Proejct
USP&E is responsible for the installation and Syama Gold Mine Power Station and supplied 14 x Cat 2MW generators, over $8 million in spare parts, over $7 million in commisssioning and maintenance service and miscellaneous and other equipment and services.