US Power and Environment (USP&E) is the most respected and trusted supplier of power station EPC and O&M services in emerging markets around the world. We build, provide engineering for, offer installation for, and provide service for conventional and renewable power solutions tailored to meet any requirement up to 500MW.
US Power and Environment is a complete turnkey energy generation services company that focuses on HFO power plants, portable mobile diesel generators, and new and used gas turbines. USP&E designs, ships, supplies, installs, commissions, and services a wide selection of power generation equipment which includes:

If you need containerized HFO generators, a HFO power plant, new and used diesel generators or new and used gas turbines for your next project, please email or call us and we will happily help you with engineering, construction, commissioning, feasibility studies, procurement, installation, and ongoing service and maintenance. Contact us to speak to a professional who will understand/listen to your requirements and send you a proposal.
We provide service technicians that work globally, regardless of how remote your location. USP&E ships and installs emergency prime power solutions and diesel generators in: West Australia, UK, Ghana, Colombia, Liberia, USA, Philippines, Mali, Guatemala, Mauritania, Bangladesh, Poland, Thailand, Sierra Leone, Mexico, Brazil, Saudi Arabia, Zambia, South Africa, Panama, Guatemala, Ecuador, Haiti, Nicaragua, Fiji, Eritrea, Island of Comoros, The UAE, Tanzania, Venezuela, and many more.
WE SHIP, SERVICE, AND INSTALL HFO POWERPLANTS, HFO GENERATORS, DIESEL GENERATORS & GAS TURBINES AROUND THE WORLD.
USP&E Customizable MTU Marine Generators

USP&E and one of our strategic partners offer custom marine power generators for on board and platform applications.
Diesel Powered MTU Engines
Customized module package
Ideal for shipping and Oil and Gas
Fully Marine certified
Contact Us For More Information About Custom Marine Generators
Special Offer on Containerized EMD Diesel Generator Sets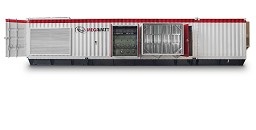 We have six unused/new Diesel Generator Sets designed to provide utility grade power configured either as part of a larger power plant design or standalone as an island power generating system. These generator packages have been completely assembled, fully tested, certified and prepared for immediate shipment as configured.

Learn More About USP&E Special Offer


Special Offer on Surplus 16MVA 11/33kV Transformer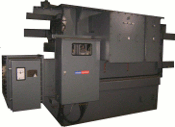 This Winder Electrical transformer was manufactured in 2007 and has never been used. The transformer suffered minor damage while in storage, but has been repaired, fully tested, and re-certified by the manufacturer. The complete repair report is available. This is a USP&E exclusive and there is only one unit like this available.

Learn More about this Transformer

New Product: Fuelade
USP&E now has a new product that is non-toxic, non-abrasive, and environmentally safe while enhancing combustion in diesel engines. Fuelade helps to:
Decrease carbon in emission from diesel fuel
Reduce engine wear and therefore maintenance costs
Improve fuel efficiency
Just one liter of concentrated Fuelade can treat 8,000 liters of diesel.
Learn more about Fuelade