New 5670kW Solar Natural Gas Generator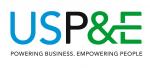 Price (USD):
$2,992,500.00
Wattage: 5,670 kW
Make/Model: Solar T60
Year of Mfr: 2013
Hours: New!
Fuel Type: Natural Gas
Frequency: 60 Hz
Additional Info:
New Solar T60 Natural Gas Generator Sets.
Ratings: 5600kW
Freq: 60Hz
Voltage: 4160V
*Marine certified
Request Quote
Power Calculators
Equipment is sold as is. EXW warehouse. Subject to prior sale. Shipping quotes available upon request.