Used 13000kW Natural Gas Generator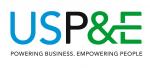 Wattage: 13,000 kW
Make/Model: SGT-400
Hours: Low Hours
Fuel Type: Natural Gas
Frequency: 60 Hz
Enclosure: Sound Attenuated Enclosure
Additional Info:
Trailer Mounted Low Hours Dual Fuel SGT-400 Gas Turbine Genset. Capable of running on both natural gas and liquid fuel, and are equipped with DLN combustors.
These units include: 
- exhaust stacks
- air compressor
- blackstart unit
- aux transformer and package system 
- aux skids and coolers
- 60 Hz with the ability to convert to 50 Hz


Power Calculators
Equipment is sold as is. EXW warehouse. Subject to prior sale. Shipping quotes available upon request.