New 70000kW Siemens Natural Gas Generator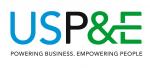 Price (USD):
$7,350,000.00
Wattage: 70,000 kW
Make/Model: Siemens Westinghouse
Year of Mfr: 1999
Fuel Type: Natural Gas
Frequency: 50 Hz
Additional Info:
70MW Siemens Westinghouse Combined Cycle Power Plant

Gas Turbine 
Manufacturer: Siemens Westinghouse Gas Turbine 
Model No: W251B11A
Rating: 48,000kW 
Speed: 5400RPM

Gas Turbine Generator 
Manufacturer: Brush Electrical Machines Ltd.
Frame Size: BDAX 7.290 ER
Type: CRA
Relevant Specification: IEC 34-3
Rating: 56 MW / 65882 MVA
P.F.: 0.85 @ 56MW 
Cooling Fan Capacity: 1080 m3/min

Steam Turbine Generator
Manufacturer: Mitsubishi Electric Corporation
Power: 29059 kVA
Voltage: 11500 V
Ampere: 1459 A
Power Factor: 0,85 PF
Frequency: 50Hz
Speed: 3000RPM
Phases: 3 Phases
Type: MB
Rule: IEC-34-1
Inlet Air Temp.: 400C
Temp. Rise Limit: Stator 84 deg C, Rotor 80 deg C
Voltage: 280 Exc. Volt
Ampere: 552 Exc. Amp.
Year: 1999
Cooling Fan Capacity: 660 m3/min
Attachments:
Request Quote
Power Calculators
Equipment is sold as is. EXW warehouse. Subject to prior sale. Shipping quotes available upon request.